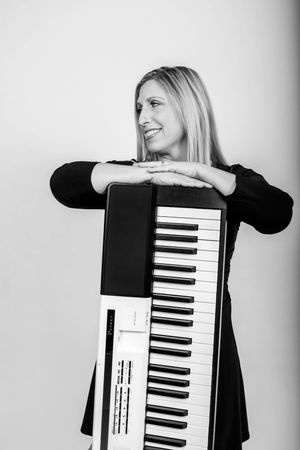 Welcome! Thank you for your interest in my music.
My soul and your soul are only a thread apart, and that thread is a twisting, dancing trail of clef lines, notes, and lyrics. That's my hope. Connection. We are not alone. 
For booking, press, and merch inquiries, please send email via Contact section. 
.:NEWS:. 
My newest EP, "The Neverwhere Sisters," feat. JamieLeigh Bennett, now streaming worldwide! (Physical CDs available.)
Check out the video, produced by Dustin Maxwell, for "Fall:" https://www.youtube.com/watch?v=_lYv0laDLS4 
Listen to the recent WNC Original Music podcast, hosted by Ron Taylor, featuring Carrie, JamieLeigh Bennett, and Andrew Thelston, also known as The Neverwhere Trio, EPISODES 139 (Part 1) and 153 (Part 2): https://www.wncoriginalmusic.com/
You can catch Carrie on keys and vocals in The Andrew Thelston Band, voted #2 Best Band in WNC in Mountain Xpress, and Andrew voted #2 Best Guitarist. We have many shows coming up, listed in the Calendar section.